Luxury closets are more lavish than ever, as designers are eschewing traditional styles to meet homeowners' demands.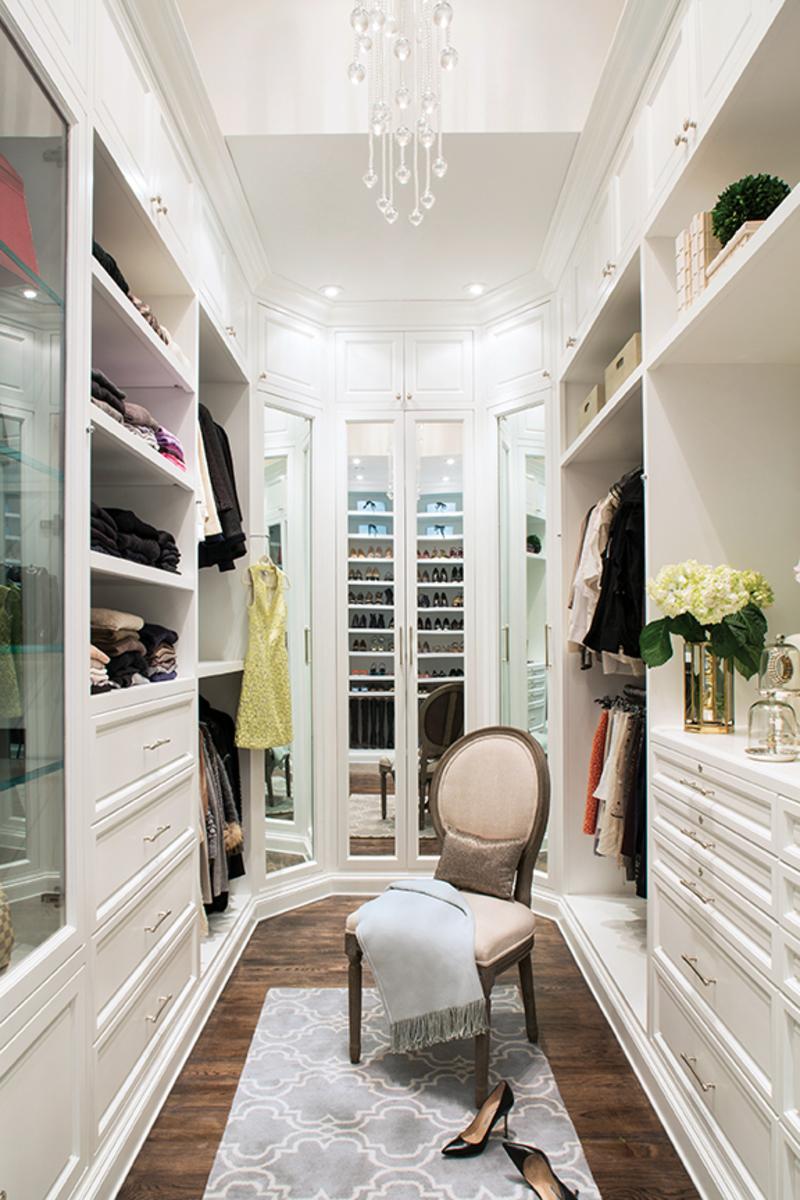 Photo courtesy Lisa Adams Closet Design
Ten years ago, closet design didn't exist the way it does today. "When I started the company in 2007, I didn't know another luxury closet designer," says Lisa Adams of LA Closet Design. "There were always closet cabinet companies, but what has changed is the design aspect. People are starting to see the value in the design and the potential of creating these amazing closet spaces."
Closets are no longer simply spaces to hold clothing and items, but are becoming as luxurious as the products they store. "The designs are getting elevated," says Emily Giebel, design consultant for California Closets, who has sold a handful of closets over $18,000 in the last two years.
The price range for a luxury closet is typically $10,000 to $50,000, but can go up to $500,000. Adams recalls one of the most grandiose closets she designed — a three-story closet in Bel Air, Los Angeles. "It was spectacular in its materials and finishing, details and accessories. Imagine gold leaf cabinet details, a spiral staircase, biometrics, a jewelry room, cosmetics refrigerator, a panic room," Adams says. Giebel recently finished a well-appointed closet with leather countertops.
While extravagant features obviously appear in the higher price range, one of the biggest trends sweeping closets across-the-board is a display-orientated design, inspired by luxury retail boutiques. "Display is functional," Adams says. "If you see it, then you're more likely to wear it, to use it. In all the closets that I design, my motto is to be able to see everything in a single glance."
Boutique-style closet design has employed glass as a means of achieving both display and storage, and is becoming a resounding trend. Another trend is custom lighting, as well as lighting in hanging rods, a technological detail that has been growing in the last few years.
"Ten years ago, we didn't have all those options. We didn't have glass doors, glass drawers, high-gloss, all that stuff throughout the home that is now being offered in a closet," Giebel explains. "A lot of the trends are coming from the furniture industry, and we have vendors giving us access to these things." Up-to-date with interior design trends, closets are adopting a transitional look, leaving behind the traditional style that was popular in the past.
Because closets are receiving more attention on the back end from vendors and distributers, they are becoming focal points for homeowners, comparable to the conventional rooms in a house. "I'm seeing people take rooms over and make them into closets," Giebel says. "And when additions are done to the home, they are putting more thought into the master walk-in."
These architectural and design developments suggest that closets are becoming the new "room" in the house, some fit with center islands, couches, vanities and televisions. "People are converting spare rooms to dressing rooms, and I even have projects now where we are converting a living room and dining room into dressing rooms. It's the feel-good room in the house!" Adams says. — Samantha Myers